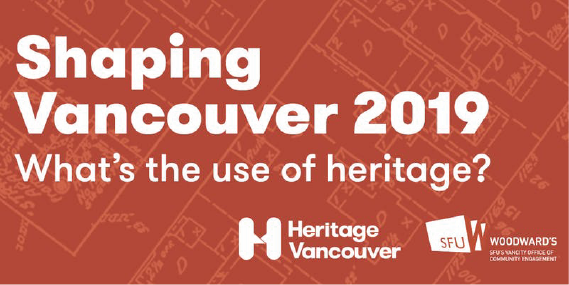 Upcoming Shaping Vancouver Panel Discussions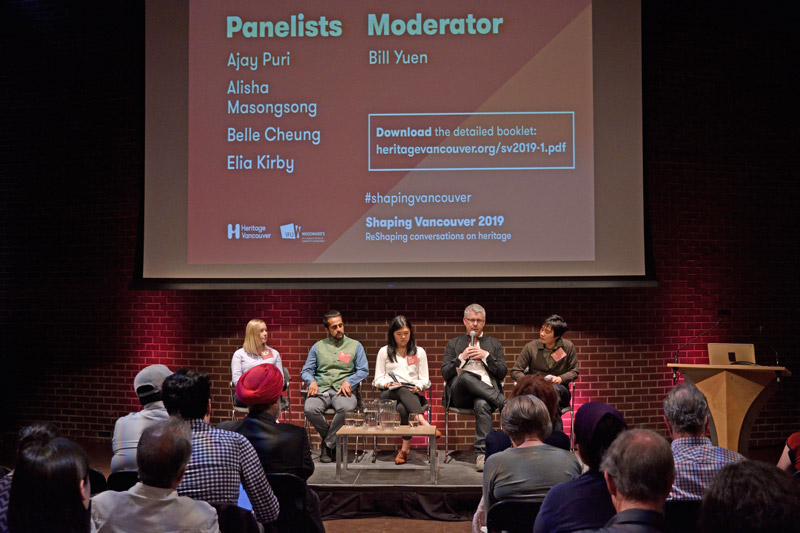 About this series
Vancouver's heritage can play an important role towards creating a healthy, liveable city that protects our cultural and social resources. In a city facing immense development pressure, heritage is a valuable tool in the planning process. It is an active part of shaping the city, rather than the common assumption that it is an instrument for preventing change.
Beyond its preservationist roots, heritage is actually a method of place management with the intention of guiding change. Shaping Vancouver 2019: "What's the Use of Heritage?" discusses how heritage fits in to planning Vancouver's near future, what some of its uses are, and how it contributes to the city in more ways than aesthetics and historic commemoration.
Major change will be taking place across Vancouver: last November, Vancouver City Council approved a city-wide plan to outline how future development will unfold across the city. Additionally, large scale planning programs such as the Broadway Corridor, Chinatown Cultural Heritage Assets Management Plan, and Making Room are underway. What is heritage's role in all of this? Where does heritage fit in and what are its uses?
Throughout this year's series, we will explore how heritage can be used to make Vancouver a better place overall through the lens of various planning processes happening in the City. Heritage is a continuous thread that runs through the wider city, and we will end this year's series by tying heritage to the city-wide plan.