Upcoming- Shaping Vancouver:Coming Together in Common Cause
December 8, 2022, 7-9 PM
Various communities have been tirelessly devoted to sustaining their cultural identities, connections to and experiences of place in neighbourhoods across the city. Because of the city's growth, identity, experience and living heritage tied to place become vulnerable with development pressure. The challenges around safeguarding the relationship between place and culture are often similar and some groups have joined together to cooperate and support each other. In this Shaping Vancouver event, join us for a conversation with three dedicated people working to support Punjabi Market, Chinatown, and the Joyce-Collingwood neighbourhoods in a wide-ranging discussion about inspiration, stuggles, shared goals, mutual support, city policies and the hard work to sustain the heritage that is important to them in their neighbourhoods.
Guests:
Stephanie Leo, Chinatown Legacy Stewardship Group
Pall Beesla, Punjabi Market Collective
William Canero, Joyce Street Action Network
In partnership with SFU's Vancity Office of Community Engagement, UBC Asian Canadian and Asian Migration Studies, St. John's College.

We acknowledge the financial assistance of the Province of British Columbia.
2019 series –
What's the Use of Heritage?
2019 series –
What's the Use of Heritage?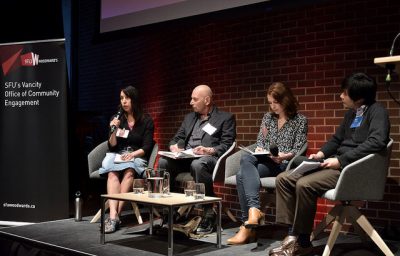 The Heather Street Lands
Conversation 1 – Shaping Vancouver 2018
View overview
The Burra Charter advocates for a values-centered approach to heritage – the Heather Street Lands is a site of many different values. It is crucial that we work out how these values can be conveyed on the site because in addition to historical value, there are also cultural, social, architectural, natural and economic values.
2019 series –
What's the Use of Heritage?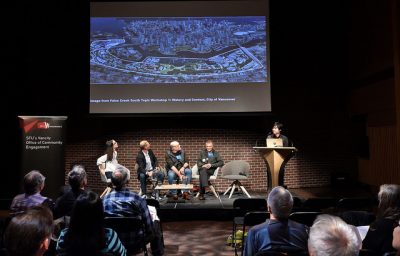 Change in Living Communities –
False Creek South
Conversation 2 – Shaping Vancouver 2018
View overview
The "humanistic" approach exemplified by the planning experience of False Creek South sheds light on how ideas, associations of meanings, and people's connections to places are all important aspects to heritage. In this session, the panelists discussed successes and failures of this vision, and the value that False Creek South's particular heritage brings to Vancouver's future.
Values and Change in Living Communities – Mount Pleasant and
the Skytrain
Conversation 3 – Shaping Vancouver 2018
View overview
In this session of Shaping Vancouver, we focus on social priorities and the unique cultural heritage of Mount Pleasant, in relation to the recently-announced SkyTrain extension that will pass directly through the neighbourhood.
2017 series –
The Future of Heritage in Vancouver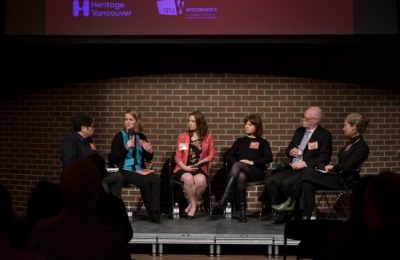 What the Thematic Framework Means for our City
Conversation 1 – Shaping Vancouver 2017
View overview
The new thematic framework being used to update the Vancouver Heritage Register under the Heritage Action Plan of 2015.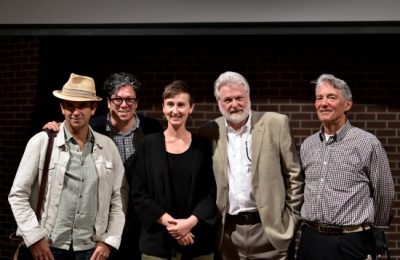 Subcultural Heritage – Emergence of Social Diversity and the Creation of Heritage
Conversation 3 – Shaping Vancouver 2017
View overview
By definition, subcultures are oppositional in nature and exist outside of the mainstream. As they fight for changes and recognition, these marginal cultural practices may assimilate and change society as a whole in the long term. Various subcultures have emerged and taken root in Vancouver such as punk rock, the LGBTQ community, hippies, the Georgia Straight, and Greenpeace and environmentalism.
2016 series –
Our neighbourhoods
2016 series –
Our neighbourhoods
2015 series –
Conversations on the Heritage Action Plan