Shaping Vancouver 2017: The Future of Heritage in Vancouver
Conversation 2: ReShaping Conversations on Heritage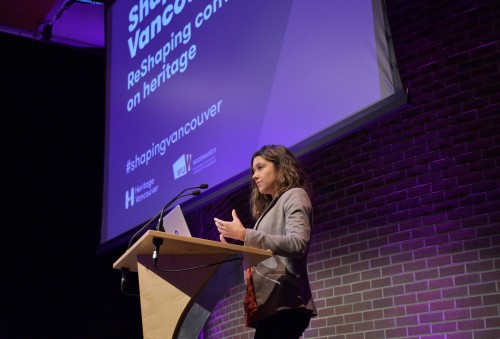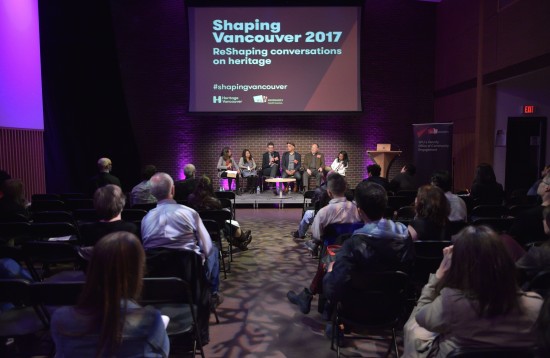 Moderator
Amy Calder
Strategic Planner at Cornerstone Planning Group, specializing in culture, heritage and community engagement. Through her professional and volunteer activities, she works to support arts, culture and heritage organizations during periods of transition and change, strengthen cross-sector networks, and introduce new processes and technologies. Amy holds a Mater of Arts in Planning from the University of Waterloo and a Bachelor of Arts (Studio Arts) from the University of Guelph. She is a Candidate member of PIBC and is in process to becoming a Registered Professional Planner.
Panelists
Kiriko Watanabe
A Vancouver-based curator with a special interest in West Coast modern art, architecture and design. Born and raised in Japan, she received a master's degree in critical curatorial studies at the University of British Columbia. She is Assistant curator at the West Vancouver Museum and organizes the Museum's annual West Coast Modern Home Tour. Her dedication to raising awareness about West Coast mid-century modern architecture and design earned her a Metro Vancouver 2010 RAIC Advocate of Architecture Award of Excellence from the Royal Architectural Institute of Canada/Architecture Canada.  She is co-author and curator of Selwyn Pullan: Photographing Mid-Century West Coast Modernism and curator of From the Inside Out: Integrating Art and Architecture on the West Coast.
Michael Schwartz
Director of community engagement at the Jewish Museum and Archives of BC. Over the past four years in this role, Michael has increased the visibility of the JMABC through programming including The Chosen Food Supper Club, The Kitchen Stories podcast, seven online exhibits, and collaborations with organizations including Capture Photography Festival, the Contemporary Art Gallery, and the HUA Foundation.
Pete Fry
A longtime Strathcona resident and community advocate. As a former chair of The Strathcona Resident's Association, Pete was active in several efforts to preserve local heritage sites including the Heatley Block. Frustrated by his experience as a citizen volunteer on the City of Vancouver's Downtown Eastside Local Area Planning and lack of transparency around the viaducts removal, Fry ran for city council in 2014 and has been a vocal critic of planning in and around Strathcona, Chinatown and the DTES. Pete is currently involved in the development of a cultural centre and the community land trust proposal for the Hogan's Alley site under the soon to be removed Georgia-Dunsmuir viaducts.
Maurice Guibord
President of the Société historique francophone de la Colombie-Britannique. He has been involved in history and heritage for almost 30 years. His museum experience in the curatorial and programming areas in Calgary's Glenbow Museum and the Burnaby Village Museum matches his involvement in heritage, cultural and museum organizations in Alberta and B.C. He is also a founding director of the Heritage Vancouver Society, and is active with the Vancouver Heritage Foundation and with Radio-Canada as a historical chronicler. He holds a Masters in History from Simon Fraser University, and has been a resident of the Lower Mainland for over 25 years.
Leonora Angeles
Associate Professor at the School of Community and Regional Planning at the Institute for Gender, Race, Sexuality and Social Justice at UBC. She is currently the Graduate Program Advisor of the Centre for Women's and Gender Studies. She is also faculty research associate at the UBC centre for Human Settlements where she has been involved in a number of applied research and capacity-building research projects in Brazil, Vietnam and Southeast Asian countries. Her continuing research and interested are on community and international development studies and social policy, participatory planning and governance, participatory action research and the politics of transnational feminist networks, women's movements and agrarian issues, particularly in the Southeast Asian Region.
We acknowledge the financial assistance of the Province of British Columbia. Thank you to SFU's Vancity Office of Community Engagement for co-presenting the series.
All photo credits go to roaming-the-planet.