Historic building permits database project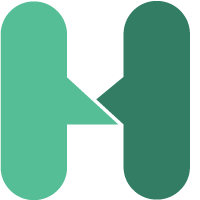 Looking for a historic architect, cost, or construction date of a property?
Launched Nov 2011, and recipient of the City of Vancouver 2015 Heritage Award of Honour, our ongoing Vancouver Building Permits Database, currently contains online over 65,000 hand-transcribed searchable historic permits, with thanks to a Vancouver125 Grant for making the project launch possible, and volunteers for ongoing transcriptions!
Search & view our online database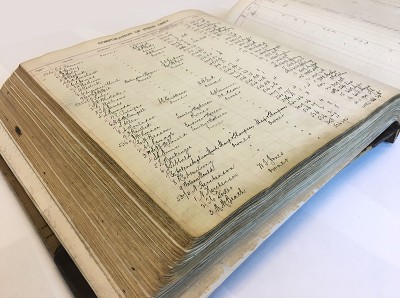 The Heritage Vancouver Society has sponsored this building permits database as a community service to assist individuals with historical research pertaining to the City of Vancouver.
Beginning in 2009, we began to prepare the data to serve as the basis for an online searchable database available to the public, launched in late 2011. This entailed manually comparing the originally transcribed data with the original books, ensuring the data and spelling is accurate, and subsequently filling in any missing information and/or additional data.
To date, as of May 2020, this has involved volunteer transcriptions of over 65,000 individual line entries/permits from handwritten original period city ledgers, and both we and volunteers continue to transcribe.
Our original launch for the online database was Wednesday, November 23, 2011, at the Vancouver Archives.
The primary sources for these records are the original building permit registers stored at the City of Vancouver Archives. The registers consist of applications to construct, move or improve existing buildings.
Prior to 1912, City of Vancouver descriptions of the work included whether the building was frame or brick, and the type of building (e.g., dwelling, shed, store). Each application is listed as a one-line entry, and organized according to the owner's last name, loosely alphabetized within each year (e.g., for the year 1901, all last names beginning with 'A' are grouped in chronological order).
Later registers are chronological, making manual searches for individual properties very difficult.
The database follows a format similar to that of the corresponding original registers. Where applicable, the database provides information on the owner, architect, builder, month and year of application, legal description (more location accurate), street number and name, building cost, permit number and remarks regarding the type of building or nature of the work.
The current database data includes building permits issued by the pre-1929 municipal boundaries of:
City of Vancouver:
1901 to 1925 (see note for 1905-1908)*
Corporation of the District of South Vancouver:
November 1911 to December 1928 (amalgamated with Vancouver in 1929)
Corporation of Point Grey:
May 1912 to December 1928 (amalgamated with Vancouver in 1929)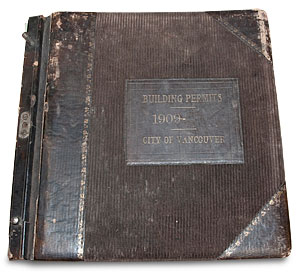 *Note – 1905 to 1908 permit data
Unfortunately the original ledger(s) for the years 1905 to 1908 for the City of Vancouver are lost, and have been for decades, and were never available for microfilming/copying so the data for this span is unavailable (see next paragraph).
For 1905 and 1906 data, we have transcribed basic building permit data which was published as overviews in the January 1906 and 1907 issues of The Province newspaper — the info consisting only of the applicant's name, project cost, basic description, and sometime the street name.
For 1907 and 1908, we've transcribed from The Daily World newspaper, daily building permit reports — which we've searched for on every single page of every single issue over this two year period.
Over 5,000 of the "missing permits" have now been incorporated into the online database, in January 2020, representing approximately 99.5% of the missing permits based on monthly counts over the four years.
The early permit registers are handwritten in the distinctive cursive script of the era, in varying degrees of legibility, along with variations in spelling. This presents a number of challenges in the transcription. Wherever possible, names that could not be deciphered were confirmed against directories, BC Vital Events, and various newspapers.
The transcription process has undoubtedly resulted in errors in interpretation. There's also a feedback mechanism as part of the searchable database to ensure that errors can be reported and corrected on an ongoing basis, along with adding additional info.
Please note that neither the Heritage Vancouver Society nor the City of Vancouver Archives assumes responsibility for the accuracy or comprehensiveness of this database. The Heritage Vancouver Society strongly encourages users who wish to verify individual entries to consult the records located at the Archives, many of which have been microfilmed.
Interested in helping with transcription/data entry?
The more volunteers we have for the project, the more data we can upload and share.
Manual transcription takes time, especially when working from a handwritten source. If you're interested volunteering with data entry for this invaluable project, please let us know.
You'd be working from JPEGs of the actual entry pages (printouts can be supplied), and entering the raw data in a basic Excel template or via online with Google Sheets (browser-based), working from any location, remotely on your own time.
Each original permit page takes approximately 20-30 minutes to fully transcribe on average.
The more volunteers that we have, the more that we can post online! Our aim is to take the database to the end of 1947, approximately 120,000 addition permits to transcribe.
As of May 2020, we're working through the pre-1929 district areas of:
Vancouver 1926+
Point Grey Municipality COMPLETE!
South Vancouver Municipality COMPLETE!
Please contact: patrick@heritagevancouver.org