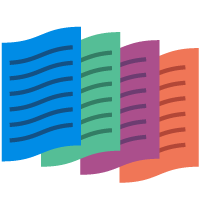 Heritage Vancouver is an independent charitable non-profit society, helping communities understand and participate in sustaining Vancouver's heritage.
Heritage Vancouver practices heritage on traditional and ancestral lands that were taken away from the Musqueam, Squamish and Tsleil-Waututh. What does it mean for us to practice heritage on these lands? How do we see ourselves on these lands? These questions are especially important to us as an organization and our reflections on these questions determine how our organization is changing how we practice heritage. Some of these changes are in the concepts behind our programming such as our recent Reading Room and Listening Room events. On a broader level, the questions are playing a key role in our strategic planning process we are currently undergoing.
Heritage Vancouver Society promotes public engagement and dialogue on changes to significant aspects of our city's cultural heritage.
We advance a comprehensive understanding of heritage that captures the diverse ways people establish meaningful connections with the environment around them—whether they be built, cultural, natural or social.
We do this through representations to the City of Vancouver on development and policies in the city, our Shaping Vancouver public dialogue series, our presentations, programming and public talks with community members, our research, and our annual Top10 Watch List. 
Specifically, we:
Provide a voice for the diverse stories of diverse peoples and places that shape Vancouver
Advance a broad public understanding of what heritage and heritage conservation is, and why it matters through online resources and a range of informative and affordable events, talks and tours
Contribute to dialogue and the exchange of views through our public forums, in order to stimulate thinking around important civic issues and be a source for people to be informed 
Act as a prime source of reliable and timely information that identifies, monitors and informs on significant changes to the city's cultural heritage
Focus on the present and the creation of heritage in its many forms to be taken forward to future generations
Publicly comment on city heritage issues and policies
Provide opportunities for communities to understand and participate in sustaining Vancouver's heritage
What do we mean when we say heritage?
Heritage exists in many forms. While the most widely held assumption is that it is architectural and historic, heritage can also be of social, cultural, natural and economic value. It can exist as an object (tangible heritage) or be non-physical (intangible heritage) such as ideas, beliefs, associations, meanings to people, practices, or uses of places. In many cases, it is a combination of a number of these qualities that make up the significance of a place.
What do we mean when we use the words preservation and conservation?
Preservation is widely associated with heritage. Preservation of built heritage means maintaining without disturbing the physical material of a place. This treatment is appropriate in situations where the physical object itself what makes it culturally significant. Preservation is one treatment under heritage conservation, which is the wide array of treatments to retain the cultural significance of a place.
We are concerned with conservation of heritage. This may include but is not limited to retaining use: strengthening the associations with and meanings of places, the adaptive reuse of buildings, preservation, restoration, identification, and communication of the significance of places and/or practices. More specifically, we are concerned with the different methods in which the significance of a place (or idea or practice) can be made known, safeguarded, and/or strengthened.